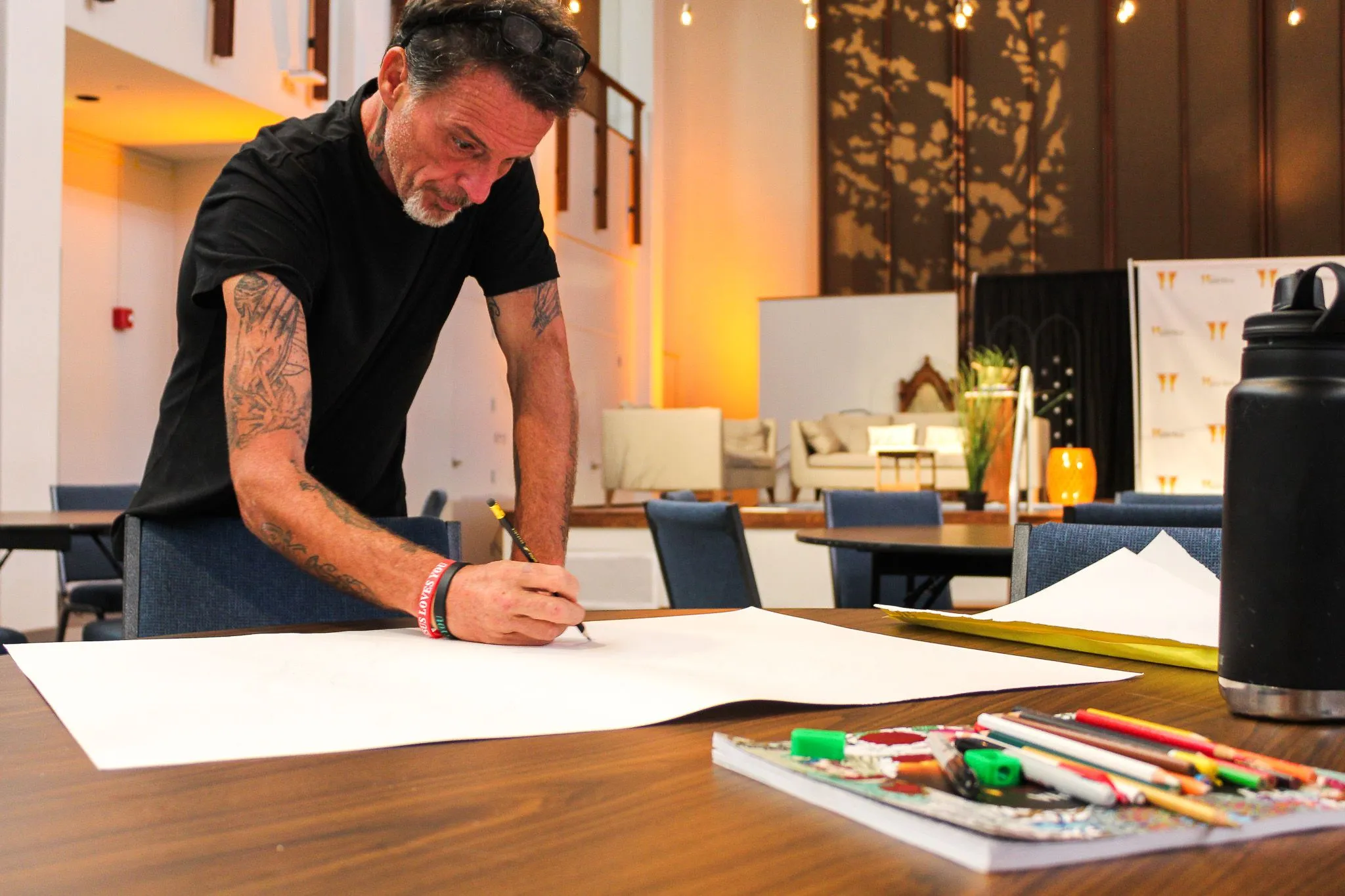 Art Therapy Programming

Ongoing group art therapy sessions provided for organizations interested in art therapy for healing, along with community-based arts and culture opportunities. Organizations we contract with include medical hospitals, substance abuse & addiction facilities, assisted living facilities, foster care group homes, and mental health facilities.
Additional Benefits of Art Therapy with Joe's Art Time:
Explore local arts and culture through museum visits
Contribute positively to Tampa Bay's social fabric
Participate in local community exhibitions
Tailored support for various backgrounds and abilities
Possible opportunity for undergraduate student interns
Art Therapy-Based Programming
Therapeutic Art Workshops and Self-care Classes for high-stress professionals, such as mental health professionals, HR departments, healthcare workers, and more. This programming provides short artistic expression breaks for businesses looking for a creative way to de-stress, boost team morale, build team connectivity and increase creative thinking.
Educational Outreach
We provide information as guest speakers for high schools, colleges, businesses, medical hospitals, and mental health centers that want to know about the profession of art therapy.
Supervision for Art Therapists and Art Therapy Students
(ATR-P) Art Therapy Supervision provided for art therapists; Interns are welcome from all Art Therapy Masters degree programs.